Security Wars - Bellwether Banter
COUNTDOWN:

January 6, 2004: MSFT Announces New Solutions to Help Protect Against Spyware and Viruses

Customers can download a beta version of Microsoft® Windows® AntiSpyware, a solution that will protect Win. users from spyware and other potentially unwanted software.


"We will have a stand-alone antivirus product that is one of the things you can
buy from Microsoft . . . " said Rich Kaplan VP for MSFT Security BU

December 16, 2004: Microsoft Acquires Anti-Spyware Leader GIANT Company

The acquisition to provide Microsoft® Windows® customers with new tools to help protect them from the threat of spyware and other deceptive software.
"Spyware is a serious and growing problem for PC users, and customers have
made it clear that they want Microsoft to deliver effective solutions to protect
against the threat," said Mike Nash, Corporate VP of MSFT Security BU


October 1, 2004: Gates: Microsoft to offer Anti-Spyware

Gates said Microsoft will offer software to detect malicious applications and that the company will keep it up-to-date on an ongoing basis.
"This malware thing is so bad . . . Now that's the one that has us really
needing to jump in. I have had malware, (adware), that crap on my personal
machines" Bill Gates, MSFT Chairman


June 10, 2003: Microsoft to Acquire Antivirus Technology From GeCAD Software

Company announced definitive agreement to acquire GeCAD Software Srl., a provider of antivirus technology based in Bucharest, Romania. Microsoft's acquisition of GeCAD's technology will help secure customers by providing antivirus solutions for Microsoft® products and services.
"Customers told us they needed a safer, more trustworthy computing experience to help combat the threats posed by those who write viruses and malicious code," said Mike Nash, Corporate VP of MSFT Security BU

MICROSOFT . . . . SECURITY!!!!
"You can't put the words 'Microsoft' and 'security' in the same sentence without
laughing. Microsoft is features oriented, not security oriented," an
unidentified pharmaceutical company executive lashes out.

Microsoft takes a pounding when it comes to security, most of it from the publicity and damage caused by attacks that have exploited vulnerabilities in IE and Windows OS - Code Red worm, SQL Slammer virus, Klez virus and Nimda to name only a few. These hacker exposures to vulnerabilities in core Microsoft products have resulted in over $40B of productivity loss.
The result:
Enteprise and consumers find MS products vulnerable to security flaws
A $6B+ market has emerged for security products giving rise to industry bellwethers like Symantec (SYMC), McAfee (MFE), Trend Micro (TMIC), Checkpoint (CHKP) etc.
For the reasons stated above over the last 3+ years Microsoft has engaged on a major initiative to improve security in all underlying products. They have built a Security Business Unit and embarked on several initiatives ("
Trustworty Computing
") in the security space including some highlighted above. Wall Street and pure-play security bellwethers have been anticipating the Microsoft product release in this space and today's announcement removes all doubts related to
MS intentions in security
.
PURE-PLAY BELLWETHERS:

Wall Street, on the other hand, for valid reason has little regard for the naysayers. The general consensus is that the consumer desktop security software space is under immediate threat. Symantec derives about 50 percent of its revenue from the consumer market and McAfee generates about 40% from this market. Symantec, however, is more diversified with signficant business unrelated to security and alien to the Microsoft threat - the company will soon integrate on the potential $13B acquisition of Veritas (
largest M&A deal in software history
). Both companies generate signficant margins from the consumer business and the street justifiably projects a signficant impact on top line revenues and cash flow. The impact on the enterprise desktop, server and gateway market will be less forthcoming.
For these reasons investors today
jumped out of SYMC and MFE
on worries both would be squeezed out of the security market with MSFT product release. Shares of SYMC dropped $1.79, or 7.15 percent, to $23.25 on the Nasdaq. McAfee Inc. fell $1.35, or 5.07 percent, to $25.28 on the New York Stock Exchange.
MSFT SECURITY BU:
So after much speculation (2+ years worth) MSFT has unambigously confirmed plans to provide consumers with stand-alone solutions for both spyware and virus detection and removal. Currently the plan is for a free antivirus and spyware tool to be introduced as a beta version due out Jan. 11. But, a senior Microsoft executive confirmed the company's plans to put out its own antivirus software that could be on computer store shelves by the end of the year.
What does the future hold for security bellwethers? These companies have enjoyed 85% gross margins for over a decade selling antiquated anti-virus technology and the high cash flow consumer business ($30+ /user/year) is under immediate threat. SYMC is in a better position than MFE and TMIC with a signficantly diversified non-security product portfolio. What about emerging security technologies (startups)? Are the days of robust M&A valuations (10x+ LTM) for these vendors numbered? Will VCs no longer see the need to invest in 100+ security startups each year?
PREDICTIONS:
Hackers are already working on discovering vulnerabilities in the newly announced MSFT security products and within the next quarter these will be exploited - DaCeG.a!!
MSFT will continue with their weekly "Security Bulletins" and these will serve the amusing dual purpose of informing customers and hackers of new vulnerabilities
Pure-play bellwether stocks will rebound first after they announce another blow out Q4 during Jan. and then following the next hacker attack on IE or Windows
SYMC will be the 4th largest SW company following VRTS ($25B+ EV, $4B sales & >10% growth) with a very diversified product portfolio and a management team with strong precedent for executing over the last few years
Both SYMC and MFE trade at a discount to the software industry on earnings and earnings growth and both are good buys this week as investors bail on MSFT news
VCs will continue to fund enteprise security startups. The potential exits even with the MSFT threat are still higher than any other in the enteprise software space

ALTERNATIVE: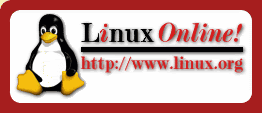 NEVER BOTHER WITH A SECURITY THREAT OR THIS TOPIC AGAIN!!!! :)

For a complete list of Cotton Green blogs see
http://cottongreen.blogspot.com/