Macworld Mania at Moscone ($99 IPOD & $499 MAC)
Macworld Expo is hosted by Apple and is the marquee annual event for the Mac community. The opening keynote is conducted by the CEO and serves as the forum to introduce new products to the community. Two new products were introduced for the value market at Macworld today - details below:

Both products are intended to make the Apple brand more affordable for the masses. The company unveiled its cheapest Macintosh computer ever and a version of its iPod digital music player for under $100. Apple has traditionally aimed for high-end markets both for its Mac computers and the iPod, eschewing discount models. But the company reversed that course in one fell swoop today with the $99 "iPod shuffle" and the $499 "Mac mini."

The "iPod shuffle," is shaped like a pack of gum with no display screen. The smaller one, with 512 megabyte of memory, holds about 120 songs and costs $99. The larger one holds 1 gigabyte, or about 240 songs, and costs $149.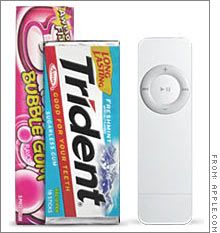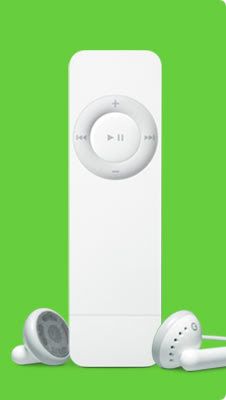 The "Mac mini" will come in $499 and $599 models, depending on processor speed and hard-drive size. Weighing less than 3 pounds and under 2 inches tall, the mini connects to televisions as well as PC monitors.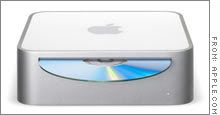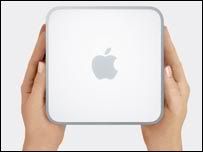 http://news.bbc.co.uk/1/hi/business/4166725.stm

http://www.reuters.com/audi/newsArticle.jhtml?type=technologyNews&storyID=7297758

http://www.abc.net.au/news/newsitems/200501/s1280481.htm

http://news.zdnet.com/2100-1040_22-5532203.html

For a complete list of Cotton Green blogs see http://cottongreen.blogspot.com/