Godzilla vs. Mozilla (I switched to Firefox!!)
Godzilla: Microsoft, the world's largest SW company, with $37B sales, $280B+ value and 57K employees spread all over the world.

Mozilla: A non-profit with a $2M budget & 16 employees in a single room in Mountain View, CA.

Mozilla the midget is pulling off the impossibe - it is taking signficant share from Microsoft in the Internet browsing market. According to a survey released Jan. 12 by Web site analytics firm WebSideStory, Mozilla's free Firefox browser has grabbed a 4.6% share over the past six months and seems well on the way to its stated goal of 10%.

I am among the 18 million consumers that have switched to Firefox. The upstart browser is safer from viruses, trojans and other malware and packed with innovations that include: tabbed browsing, integrated RSS feeds, multi-web page browsing, integrated websearch and tabbed bookmarks.

List of features - http://www.mozilla.org/products/firefox

But Microsoft has an overwhelming lead - 90% market share. Why should there be concern? As expected the answer is beyond browsers. Analysts say Firefox could have an outsized impact on the Net's future. If Mozilla and the other non-Microsoft browser outfits hold their own or gain share, the 15% of Web sites that aren't completely compatible with non-Microsoft browsers will come under pressure to design their sites to open Net standards. That way, Microsoft won't be able to control how content is presented on the Web. It would also create opportunities for competitors to sell rival Net software - since Microsoft wouldn't be able to take advantage of the links between Windows and its Net programs.

"We're not out to get Microsoft," says Mozilla Foundation President Mitchell Baker. "Our goal is to offer people a better experience so the Web remains open, and people actually have a choice."
Firefox is just the start to the above initiative. Mozilla has recently launched an email program called Thunderbird that competes with Microsoft Outlook and has 2 million downloads after just 2 months. The product development roadmap also includes: Sunbird (electronic calendar) and Minimo (browser for PDAs).

If you are in search of a more fulfilling browsing experience - switching is easy. Firefox imports your existing settings from Internet Explorer. An import wizard will run when you first install Firefox and it imports your Favorites, options, cookies, stored passwords, and a variety of other data. This saves you time customizing Firefox to fit your needs.


http://www.mozilla.org/products/firefox/switch.html


http://www.businessweek.com/technology/content/jan2005/tc20050112_0827_tc119.htm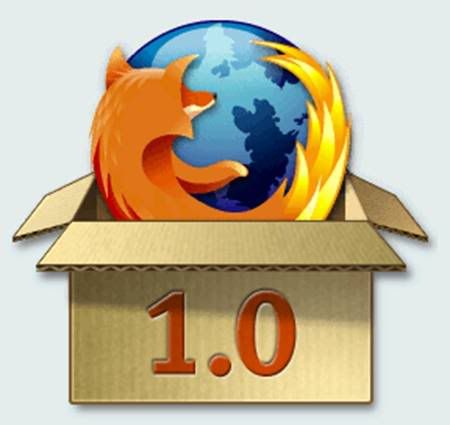 For a complete list of Cotton Green blogs see http://cottongreen.blogspot.com/