Fox on Fire!!!
Momentum (21M downloads in 3 months - www.spreadfirefox.com):





Opensource Assault: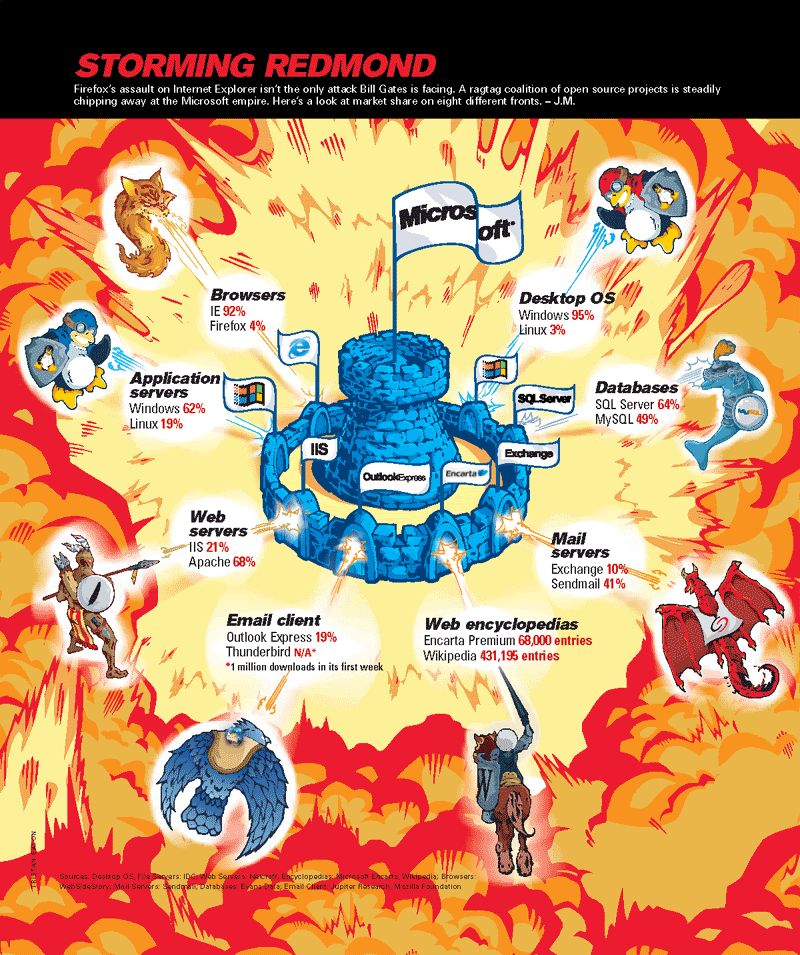 For more info. see cover story in current issue of Wired.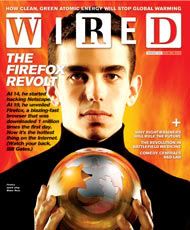 " . . two people in particular are most responsible for the browser's success: Blake Ross, an angular, hyperkinetic 19-year-old Stanford sophomore with spiky black hair, and Ben Goodger, a stout, soft-spoken 24-year-old New Zealander. At age 14, Ross, logging on to his family's AOL account, started fixing bugs for the Mozilla Group, a cadre of programmers responsible for maintaining the source code of Netscape's browsers. Ross quickly became disenchanted with Netscape's feature creep and in 2002 brashly decided to splinter off and develop a pared-down, fast, easy-to-use browser. Goodger, who plays the David Filo or Larry Page to Ross' frontman, took the reins when Ross became a full-time college student in 2003. "


http://www.wired.com/wired/archive/13.02/firefox.html
For a complete list of Cotton Green blogs see
http://cottongreen.blogspot.com/